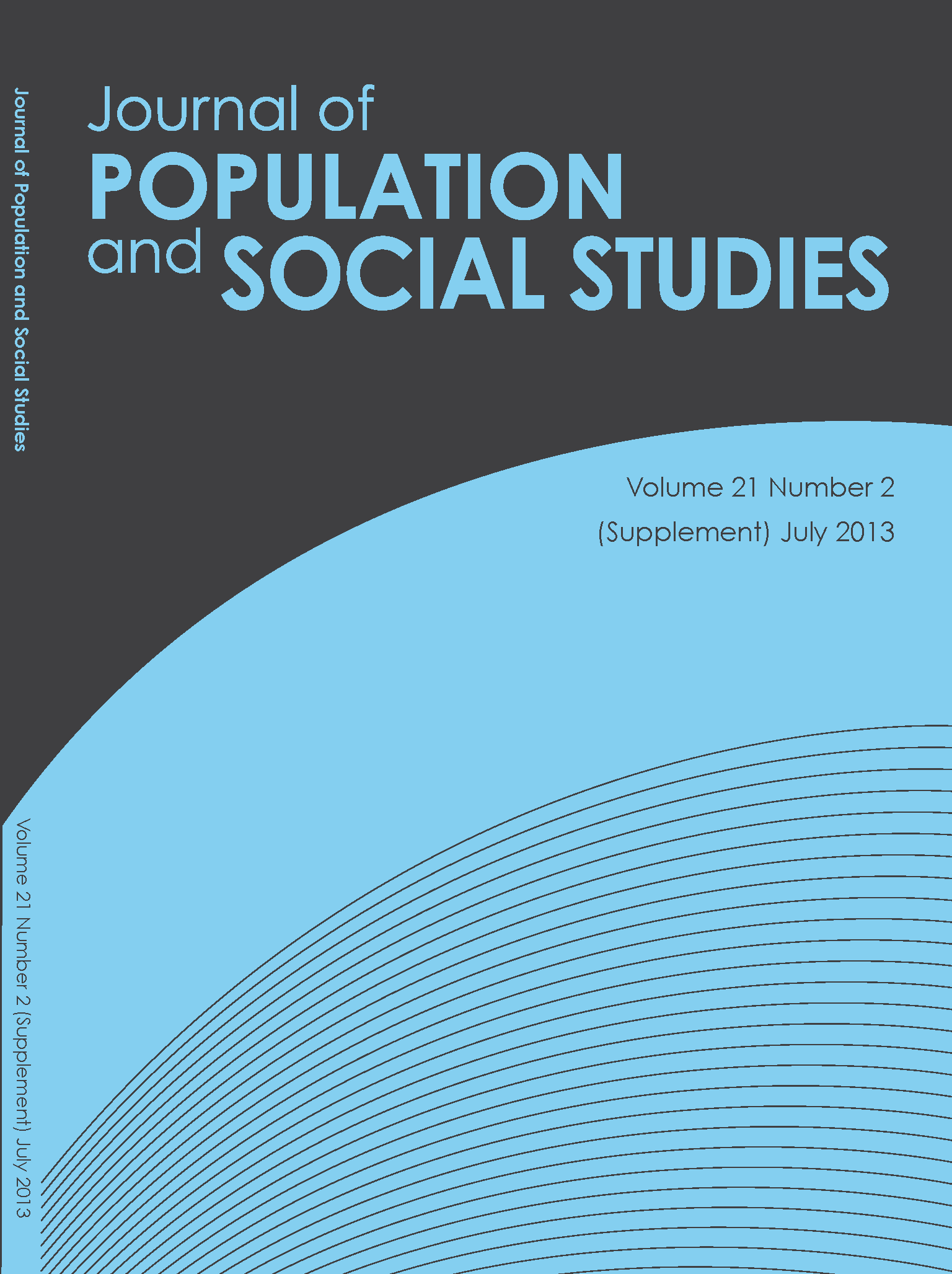 ISSN 2465-4418 (Online)
Journal of Population and Social Studies (JPSS) welcomes contributions from the fields of demography, population studies and other related disciplines including health sciences, sociology, anthropology, population economics, population geography, human ecology, political science, statistics, and methodological issues. Priority is given to original research articles, research reports, review articles and book reviews that are of interest to the academic community, policy-makers and practitioners.
JPSS is now an online journal. There is no charge for publication.
Read more...